IAAF Global Running Conference China 2019 Starts 31st in Lanzhou, 125 Foreigners will participant
May 15th, IAAF Global Running Conference China 2019 and Lanzhou International Marathon preparation press conference opened in Lanzhou. Director of Lanzhou Sports Bureau Wang Zhengxuan introduced: there will be 125 international delegates come to the conference which from United States of America, France, Italy, Netherland, Canada, Spain, Portugal, Brazil, German, Czech Republic, Mexico, Thailand, Japan, and other countries totally 44 countries.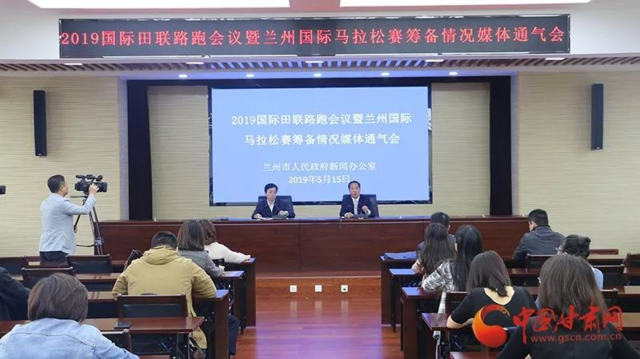 The conference will be hosted by IAAF, organized by the Chinese Athletic Association and Lanzhou Municipal Government, which is the IAAF first time hold the conference in China. The conference will under the theme of "Road running boost city civilization", and to discuss and communicate the positive influence on the economy of the city, the society, and the environment.
Wang Zhengxuan introduced: IAAF CEO Jon Ridgeon, IAAF Director of Sports Paul Hardy, IAAF Road Running Manager Alessio Punzi and other officials will present the conference. There will be other IAAF Label Races and CAA Gold Medal Races.
The conference will hold during the "Bank of Lanzhou Cup" 2019 Lanzhou International Marathon. The delegates will attend to watch the Lanzhou Marathon. After the Start of the race, the delegate will go to the marathon park and witness the of IAAF Global Running Conference status unveil ceremony.
"Bank of Lanzhou Cup" 2019 Lanzhou International Marathon will start on June 2nd. Everything preparing is in the countdown stage.
This year, the race is under the theme of "International Lanma, Exquisite Lanzhou". The race set projects of 5 km, half-marathon, and marathon. There are totally 31 provinces and cities (including Beijing, Tianjin, Chongqing) and 19 countries and regions 138071 registrations. After two rounds of the draw, there are totally 40007 participants enrolled in the race.